Trenching and Excavating Services in Eston
For top trenching and excavating services, rely on Eston Sheet Metal (1981) Ltd. to get the job done. We offer skid steer services, plowing, directional boring, and more. For more information on the services below, contact us today.
Septic Tanks and Installation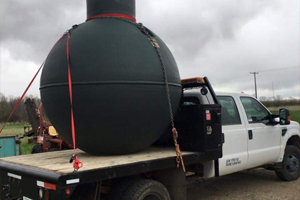 We are able to replace and install septic tanks and systems, and manway extensions.
Backhoe
Backhoeing is available for optimal construction services in tighter spaces. Our equipment digs and removes unwanted material, leaving you with a clear area to work in.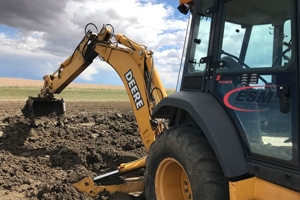 Directional Drilling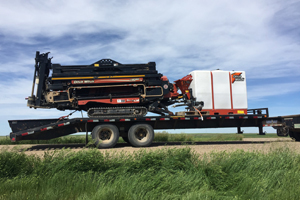 Do you need a water line ran to your house? Or an underground power line? Eston Sheet Metal has a Directional drill that can handle your next project. With a bore capability of up to an 18" diameter hole our directional drill can install lines to run gas, power, water, sewer, and more- all below ground quickly and efficiently.
Chain Trenching
If you are looking to make space for piping, cables, drainage systems, or other applications, we offer chain trenching to create the necessary underground space.